Shanklin T 6H T 7H
Shanklin T 6H T 7H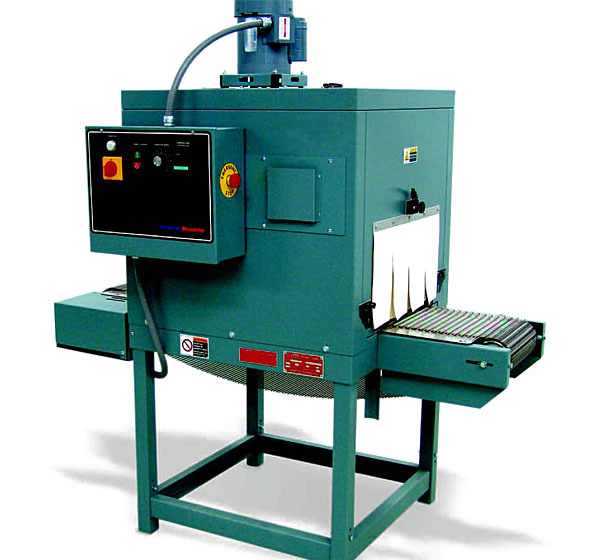 Simplicity and reliability best describe our excellent line of standard shrink tunnels. Each is a hard-working, high performance machine that produces superior packages every time. Standard models are also available in stainless steel construction.
Model T-6H
Moderately priced - An excellent value!
Easy to use - Set temperature, conveyor speed, and variable air velocity control, and you're ready to go.
T-6H features larger tunnel opening height to accommodate higher profile packages
Models T-7H
Virtually maintenance - free, thanks to straightforward, dependable design
Easy to use - Set temperature, conveyor speed, air velocity, and go!
Flexible - Adjustable top air jet velocity ensure superior shrinks of unusual products.
Heavy-duty conveyor - Stainless steel mesh belt, variable speed DC drive.
Fixed tunnel ceiling height; features expanded tunnel opening to accommodate medium to high profile packages, front-mounted control box standard.