Clysar EVO EVOX Recycled Shrink Films
Clysar EVO EVOX Recycled Shrink Films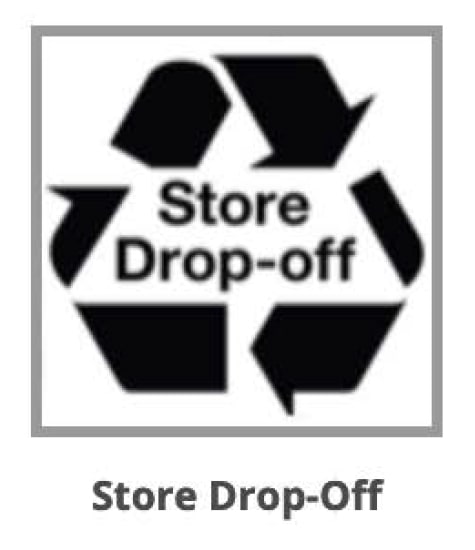 Clysar® EVO™ shrink film is a new, recyclable, all-purpose, polyolefin shrink film that is prequalified for the Store Drop-Off label through the How2Recycle® program. This film is exceptionally clear, tough and tear-resistant. It is ideal for packaging for a wide range of retail products. How2Recycle is the only label program that can supply the official How2Recycle label for packaging. In order to use the Store Drop-Off label on your EVO shrink package, you will need to contact How2Recycle directly and complete the How2Recycle label request form. If you have any questions regarding the information necessary to complete the label request, please contact your Clysar representative for assistance.
Clysar® EVO™ and EVOX™ Shrink Films
Developed utilizing guidelines of the
How2Recycle® program, these films offer a prequalification letter for use of the Store Drop-Off label. (Brand owners must submit label use requests.)
Clysar® EVO DATA SHEET ™ Films Uses Clysar® EVO™ shrink film is a multi-purpose, recyclable alternative for most applications, adding a new level of sustainability to today's shrink packages. Approved for the How2Recycle® Store Drop-Off label, it is a drop-in solution for brands seeking a sustainable alternative that meets recyclable labeling initiatives. EVO film is ideal for packaging almost any product—even those with voids or irregular shapes—and truly shines for retail applications. Exceptionally clear, tough and tear-resistant, EVO film provides strong seals, tight shrink and outstanding gloss and clarity. It runs easily and reliably on virtually all shrink equipment. Significant Features Equipment • Runs easily and reliably on all packaging equipment including manual, semi-automatic, automatic and static seal machines. Sealing • Provides strong, durable seals with all sealing systems. • Offers wide sealing range. • Requires little or no cooling dwell time. • Excellent seal integrity. Shrinking • Exceptional heat/burn-through resistance. • Optimal available shrink. • Ideal for products with irregular shapes and voids, bundling, multi-packs and shipping stabilization. General • Prequalified for fast-track recycling label approval. • Excellent tear resistance. • High gloss, clarity and shine. • Great package cleanup and appearance. • Ideal for printed and high-speed shrink packaging. Also see Clysar® EVOX™ high-speed film for ultimate protection.