Eastey ET2416 TLMB (2007) Like New
Eastey ET2416 TLMB (2007) Like New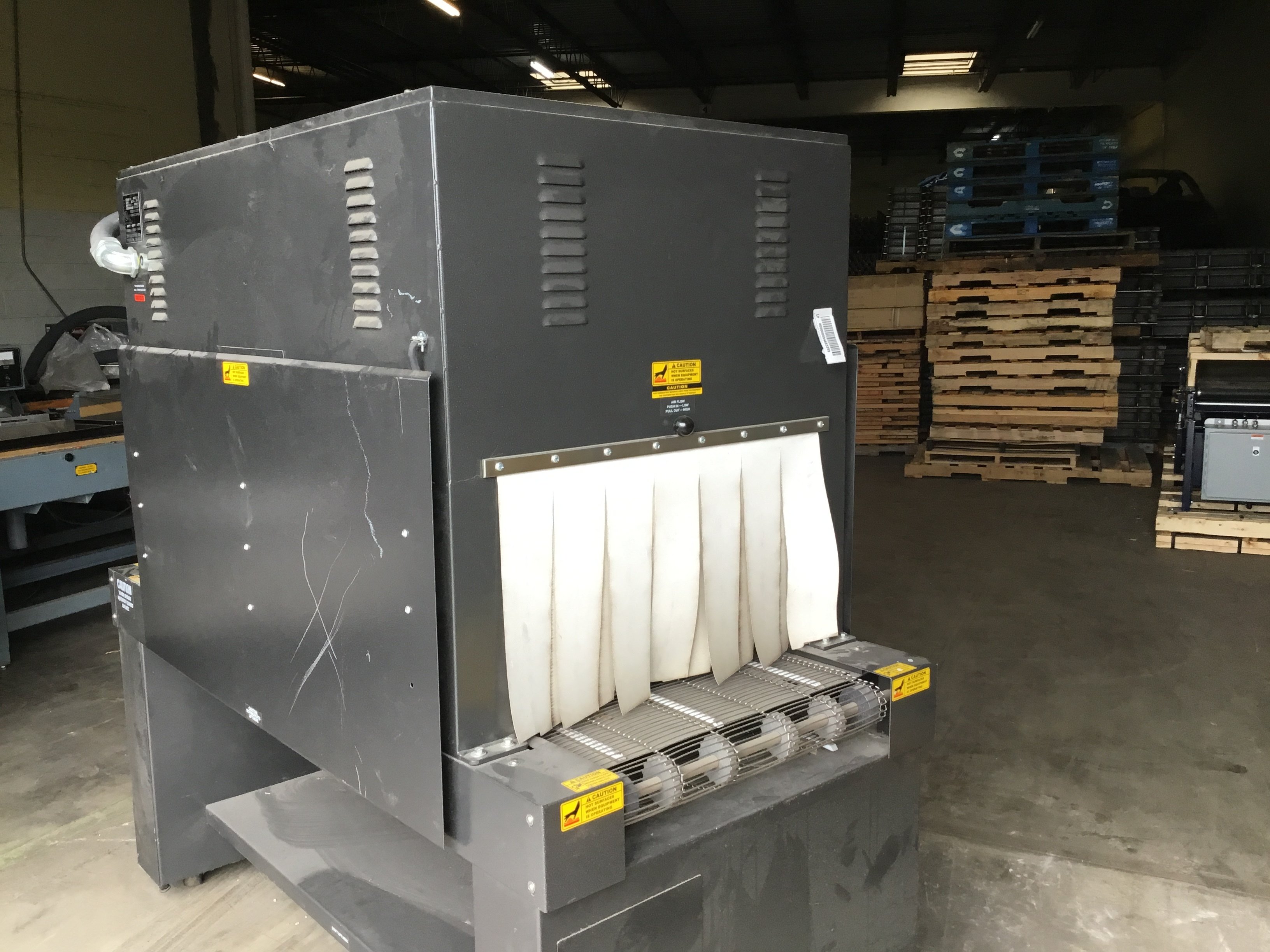 Shrink Tunnels Professional Series
Professional Series Shrink Tunnels
EASTEY's Professional Series Shrink Tunnels provide top of the line features and the most robust tunnel design on the market today. Expertly welded from 12 gauge cold rolled steel, EASTEY Professional Series Shrink Tunnels will withstand even the most abusive real world shrink wrap applications. As a measure of strength, EASTEY tunnels weigh nearly twice as much as competitive models.
They are designed and built to give you all the performance features needed for positive shrinking a wide variety of films including polyolefin, polyethylene, and PVC. Variable four-direction air flow, variable air velocity and delayed cool down are just some of the features that provide the durability you have come to rely on from EASTEY. See for yourself why EASTEY has been a leader in the shrink packaging industry for over 25 years.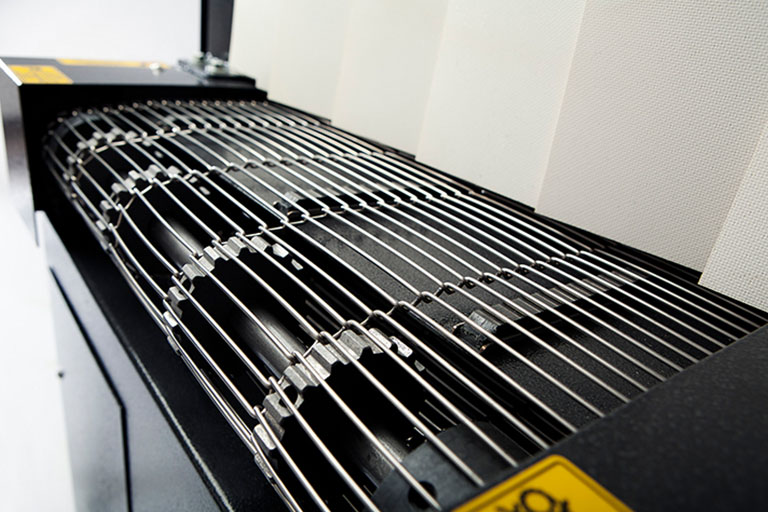 Stainless steel mesh belt conveyor provides maintenance free operation.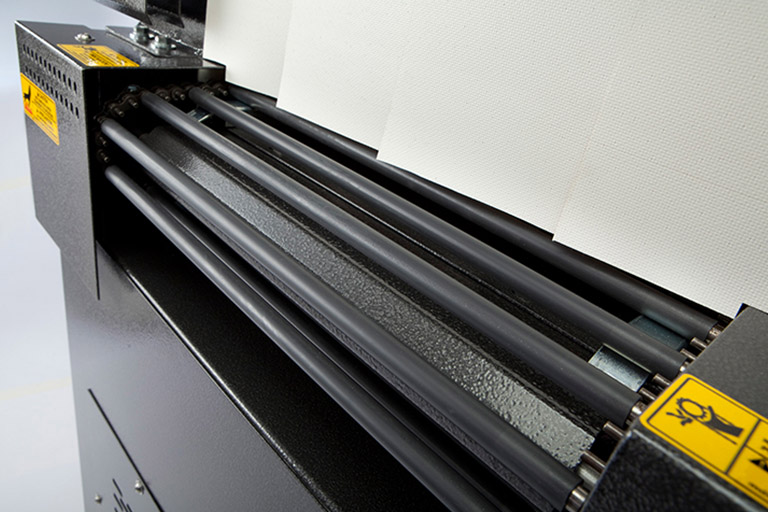 Live roller conveyor provides a more finished look for retail packaging applications.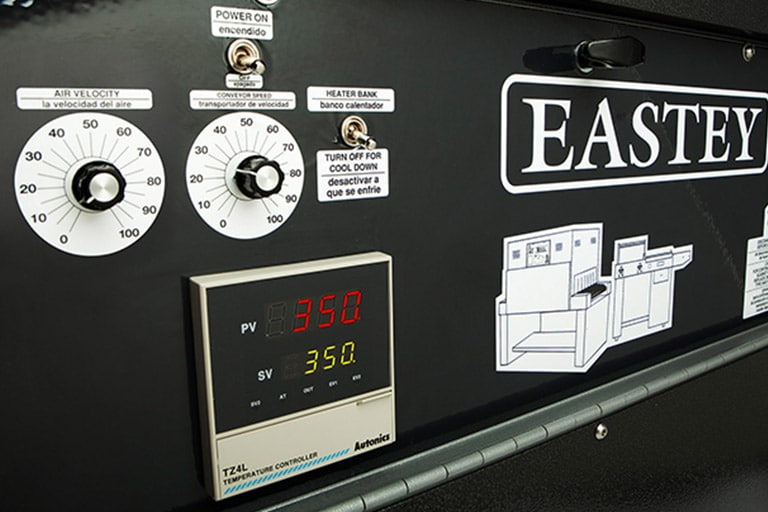 Easy to use control panel lets users adjust for their specific application.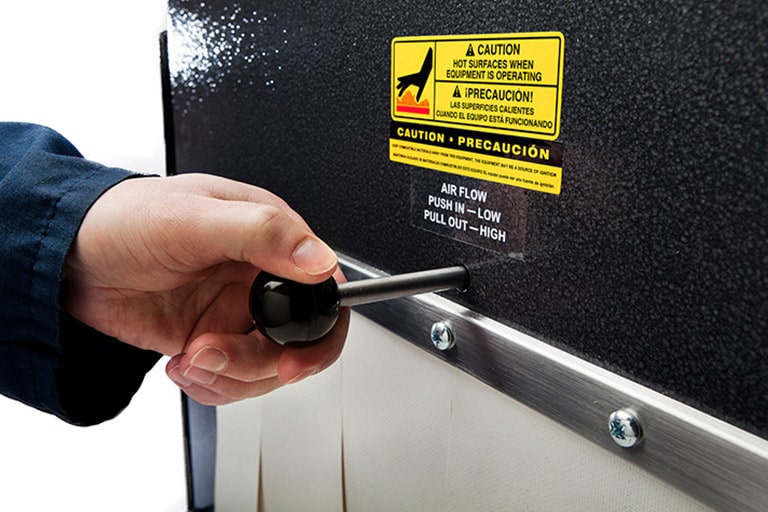 Air flow knob for variable air flow adjustments at your fingertips.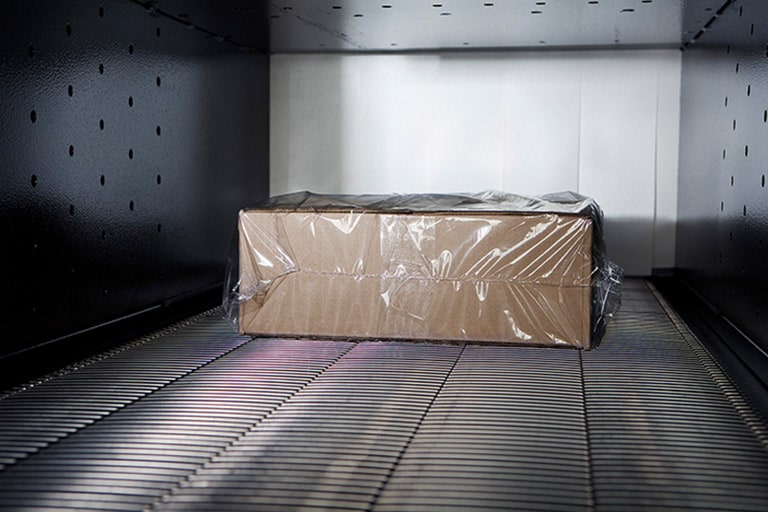 Four directional air flow provides positive shrinking.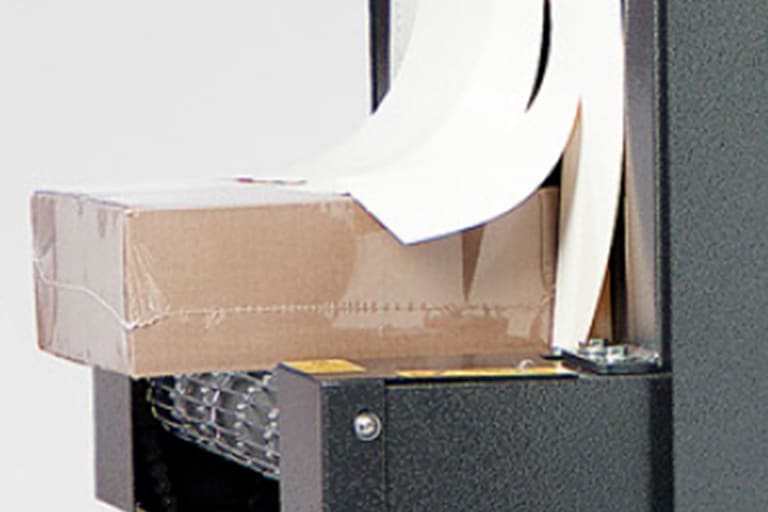 Positive shrinking on most polyolefin, polyethylene and PVC films.
Designed to shrink most polyolefin, polyethylene, and PVC shrink films
All-welded main frame from 12 gauge cold rolled steel
Live roller, "dead" roller, or stainless steel mesh belt conveyor standard; optional plastic belt conveyor
Sealed bearings (not bushings) on drive and idler shafts
Adjustable digital solid state temperature control for a variety of films
Four-directional air flow provides positive shrinking
Variable air flow for a variety of products and applications
Large ducting creates more air volume inside tunnel
Plugs available for patterned air flow
Delayed cool down and over temperature protection
Fold down electrical control panel for easy maintenance
Live roller conveyor speed up to 67 fpm, mesh belt conveyor speed up to 100 fpm
Heavy duty casters for transportation within plant
Leveling legs provide sturdy base once in place
Custom two part epoxy finish resists scratching
Stainless steel models available on ET20
220v 3-phase standard, some models available in 220v single-phase or 480v 3-phase
Easy to use design requires minimal training, maintenance, and trouble free operation
Made in the USA