Phoenix PHP 2100
Phoenix PHP 2100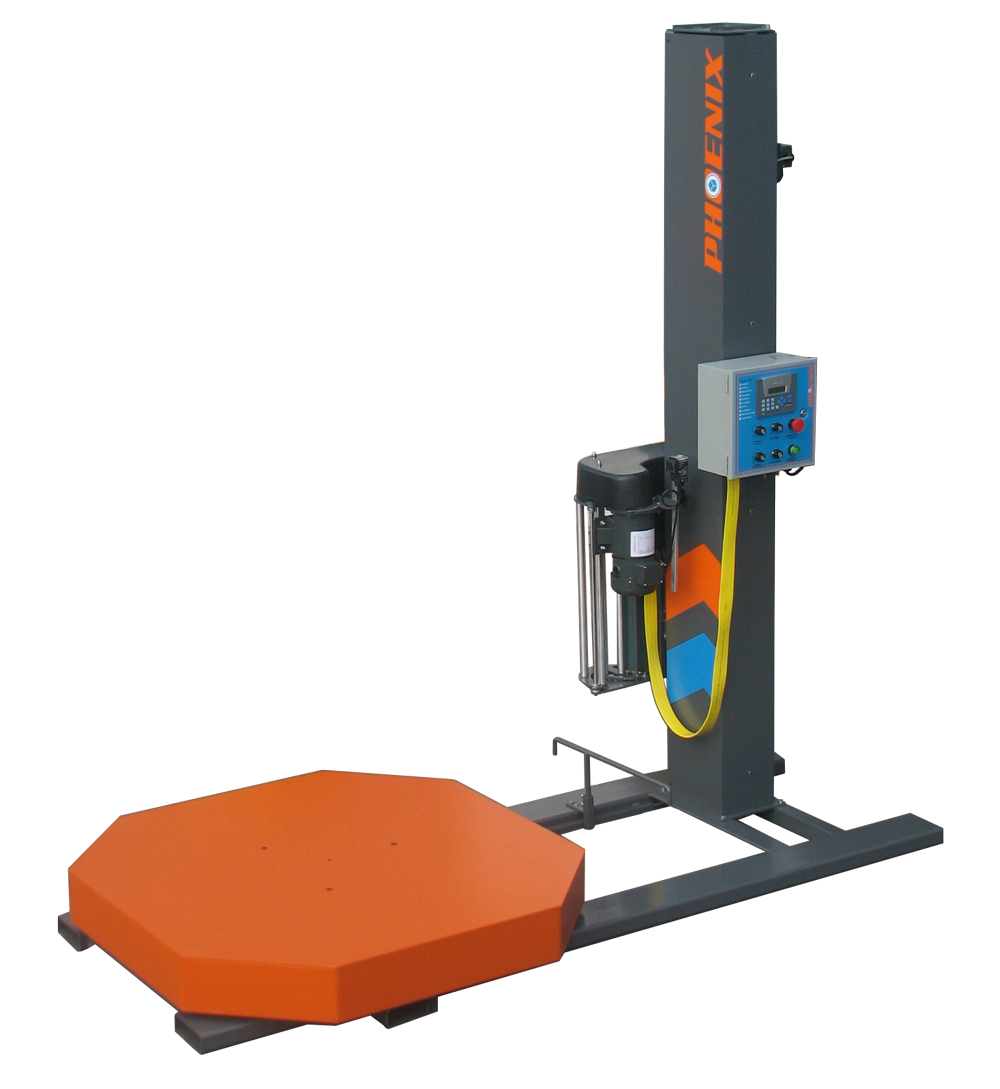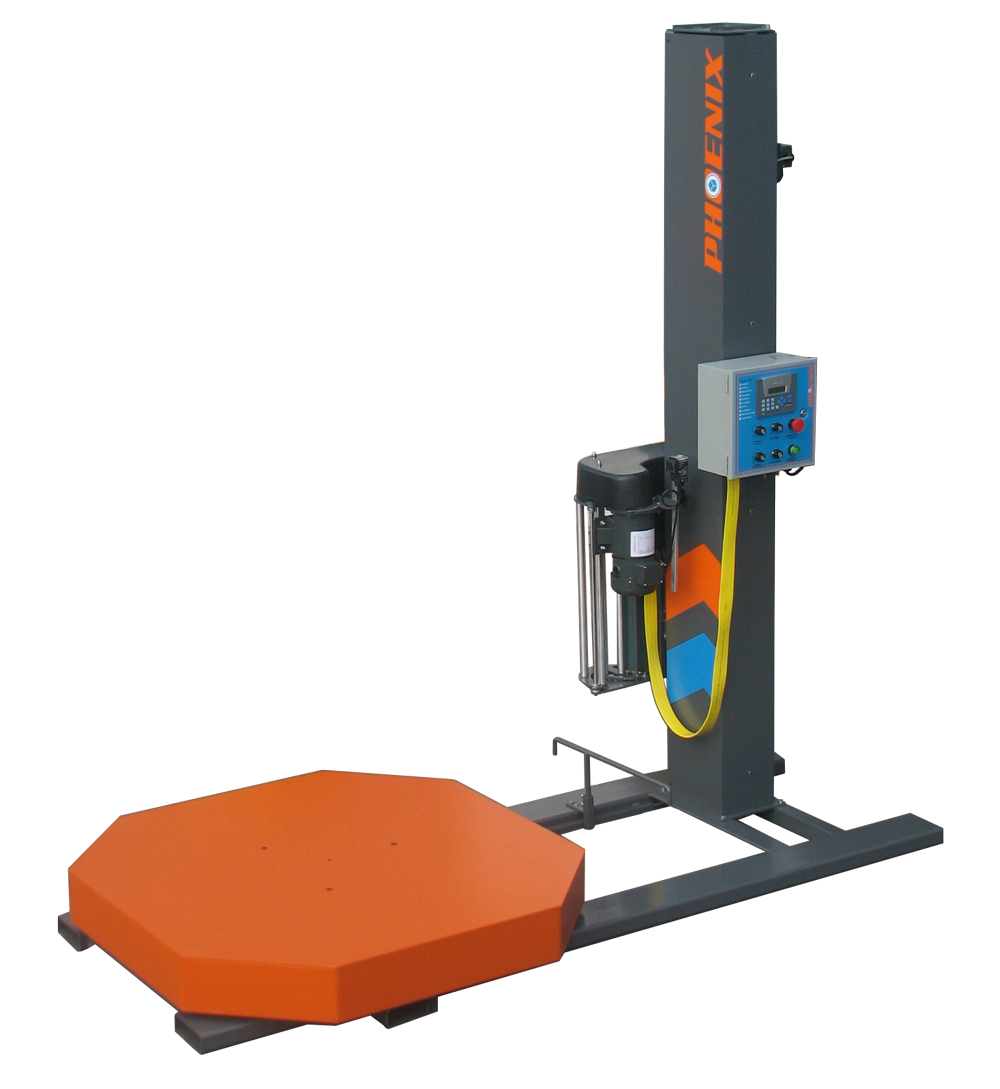 Our entry level high profile stretch wrapper, the PHP-2100 is excellent for the typical warehouse environment.
Designed specifically for use with fork lift trucks the raised turntable makes it easier for the operator to place the load on the table while allowing larger loads to overhang the table with getting jammed on a machine frame like a low profile. Extremely operator friendly, the one touch operator start and simple film roll changing makes this easy to use for all employees. stretch wrapper wraps even the toughest loads with very little stretch film. Fast, reliable and built like a tank the PHP-2100 is safe to use and is covered by a full 5 year full coverage warranty.Semi-Automatic High Profile Machines
Designed for Forklift Loaded Applications
Entry Level Pallet Wrapper
Want to See Our Semi-Automatic Pallet Wrappers in Action?
Watch our Semi-automatic stretch wrappers in action!
Each semi-automatic pallet wrapper has unique features. We've made these videos so that you can see the benefits for yourself and find the semi-automatic pallet wrap machine that is right for you. We have designed many custom options to meet many Industry Solutions.
PHP Split Base High Profile Turntable Pallet Wrapper
Extreme Tension Dual Film Roll With Adjustable Film Roping Upgrade
Phoenix Film Carriage Eliminates Broken Film Downtime | Phoenix Stretch Wrappers
Semi Automatic Pallet Wrapper With Manual Top Sheet Application | Phoenix
Still looking for the right stretch wrapper to fit your unique applications?
Explore other Phoenix semi-automatic stretch wrapping machine options.
Related Product Innovations, Case Studies and Articles
The Phoenix PHP-2150 This group ships out vaneer stones all across North America and needed…
High Tension Stretch Film Wrapping Applications: High tension stretch wrapping is very difficult to achieve.…
STRETCH FILM SLITTING APPLICATION Packaging in the Food, Pharma, or Agricultural Industry is not always…
Some manufacturers call this feature "FAST" others call it No Film Break, we call it…


Click here to see our remote sales offices located throughout the States
How we Help
Learn More
Connect With Us
Copyright 2020 © Phoenix Wrappers | Privacy Policy | Sitemap
Website By WSI Digital Marketing Agency Montreal
Any Questions? Click Here
Capacity
56 x 56 MAX Pallet Size (80" Load Diagonal) Largest Pallet Wrapper Turntable Capacity in its Class.
Speed
15 RPM Stretch Wrapping Speed. The fastest stretch wrapper in its Class.
Best in Class Wrapping Flexibility c/w Keypad Control provides all features as standard…. Including those not available (or an upcharge) on competitive models.
Complete Wrapping Flexibility Including:
3 Wrapping Cycles: Wrap up, Wrap up/down, Top Cover Pause.
Reinforce Wrap and Cycle pause capability.
Keypad controls of all parameters.
Stretch Film Saving features such as:
Separate 1-9 top and bottom wrap count provides up to 15% Savings. Apply only the stretch film required at the top separately from the bottom compared to competitive models that applies a common amount to top & bottom regardless of need.
Separate up and down carriage speeds eliminates the time and wasted stretch film applied with competitor's common speed control. (Up to 10% Savings).