Wicketed Bags
Wicketed Bags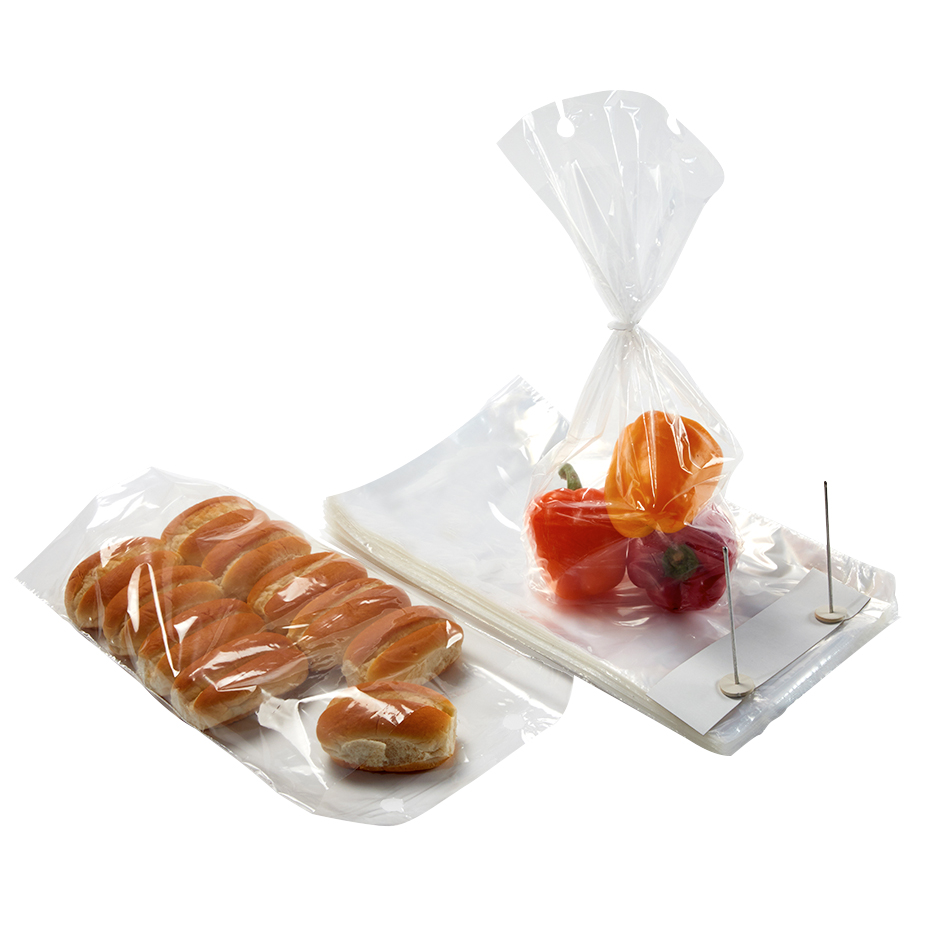 Wicketed Bags Available in 15 stock sizes
Made from 100% virgin Low-Density Polyethylene or Polypropylene, our Wicketed Bags are mounted for manual or automatic loading. All bags are heat sealable and feature a side weld construction. Option to add a bottom gusset for bag expansion.
Auto vs. Manual Load
Choose auto load for bags that used on automated packaging equipment. These have tear starts - small slits at the top of the bag so it tears easily when going through packaging machinery.
Choose manual load for bags that will be loaded by hand. These have a tear perforation at the bottom of the bag's lip, so it can be torn off and sealed with ease.
Bottom Gusset
This increases bag capacity at the bottom of the bag - commonly used for breads and other baked goods. Our bottom gussets are measured by the fully opened size.
Polypro with Micro-perforations
Polypropylene offers superior clarity and moisture resistance. Micro-perforations allow excess moisture and heat to escape, keeping bread crisp and fresh longer. less...
Type
Layflat
Bottom Gusset
Materials
Polyethylene
Polypropylene
Dimensions
Width
3 - 32"
Length
5 - 43"
Gauge
1 - 4mil
Gusset
2 - 8"
Lip Size
1 - 6"
Wicket Options To activate fields below, enter dimensions above.
Application
Auto Load
Manual Load
Bag Release Type
Perforated Lip
Tear Starts
Wicket Length
Wicket Width
Cardboard Header
None
Front
Back
Front & Back
Bags per Wicket