Pre- Opened Bags on a Roll
Pre- Opened Bags on a Roll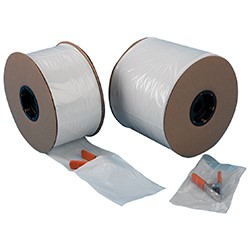 Pre-Opened Bags on Rolls Available in 60 stock sizes.
Made from 100% virgin Low-Density Polyethylene, our Pre-Opened bags on rolls have an open slit in the front and a perforated back. All bags are heat sealable and feature a side weld and bottom seal construction. more...
Color
Clear
White
White Front / Clear Back
Dimensions
Width
2 - 20"
Length
2 - 36"
Gauge
1 - 4mil