Clysar ABL
Clysar ABL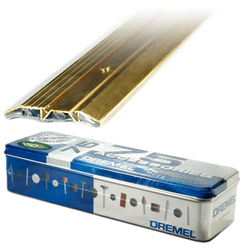 Shrink Films for Irregular Shapes, Points and Profiles
It takes a special kind of shrink wrap to package irregularly shaped products with odd angles and pressure points. Clysar® ABL meets the challenge, with strong, stretchy, puncture-resistant polyolefin film that shrinks tightly around your items, without ugly dog-ears, wrinkles or lumpy seals. It shines on shelf. Plus, it provides excellent memory, so your package recovers from dings and dents to keep packages looking fresh.
SEE FILM RECOMMENDATIONS FOR WRAPPING IRREGULAR SHAPES:
Clysar® ABL is a tough, versatile soft polyolefin film that's able to wrap anything, no matter what the product shape or height. Designed for L-bar sealers and lower processing temperatures, ABL delivers high all-around shrink and superior tear resistance and seal strength. Recommended for speeds under 100 ft. a minute.