Shanklin S 24B Hot Wire S08027-01
Shanklin S 24B Hot Wire S08027-01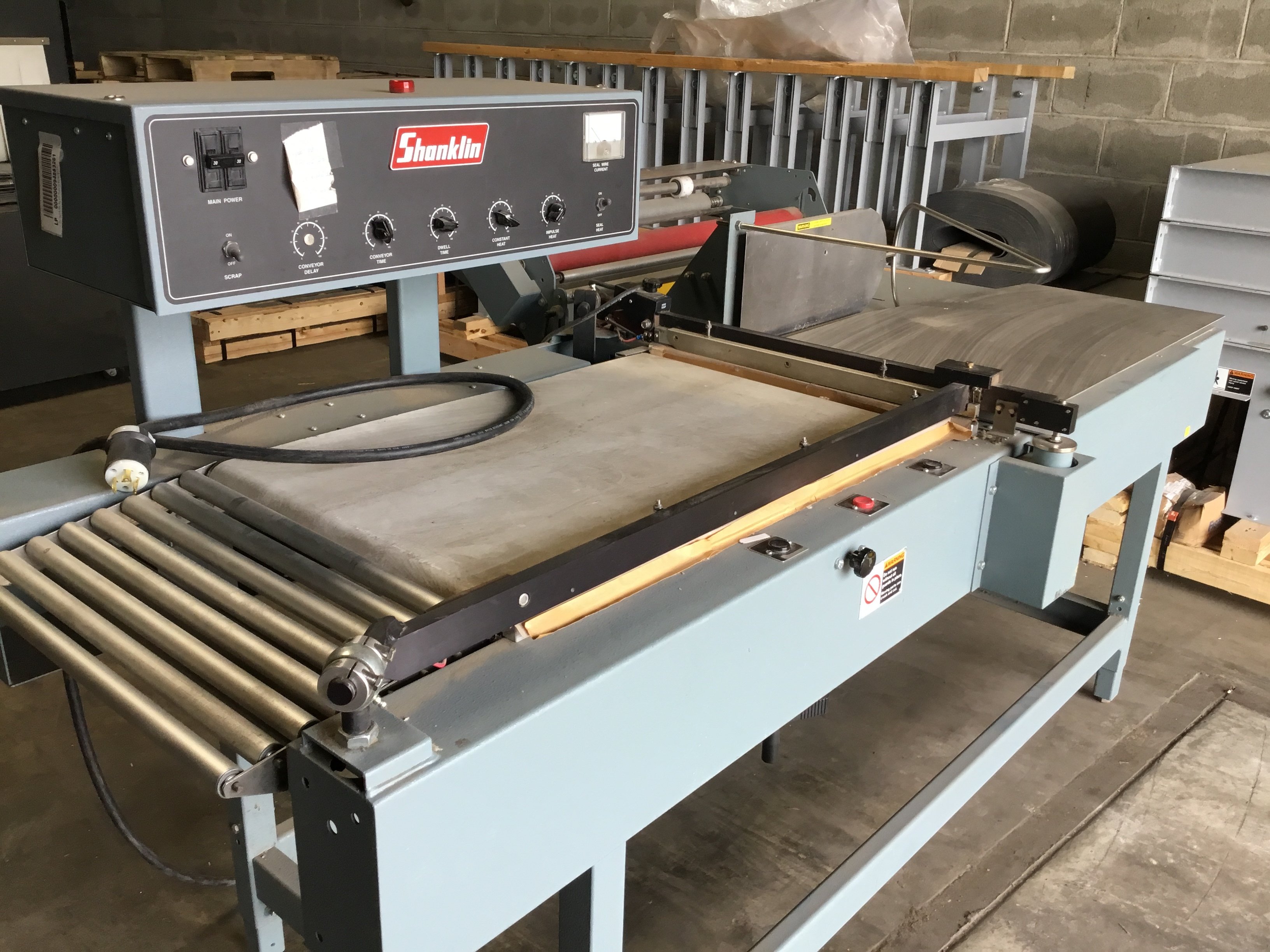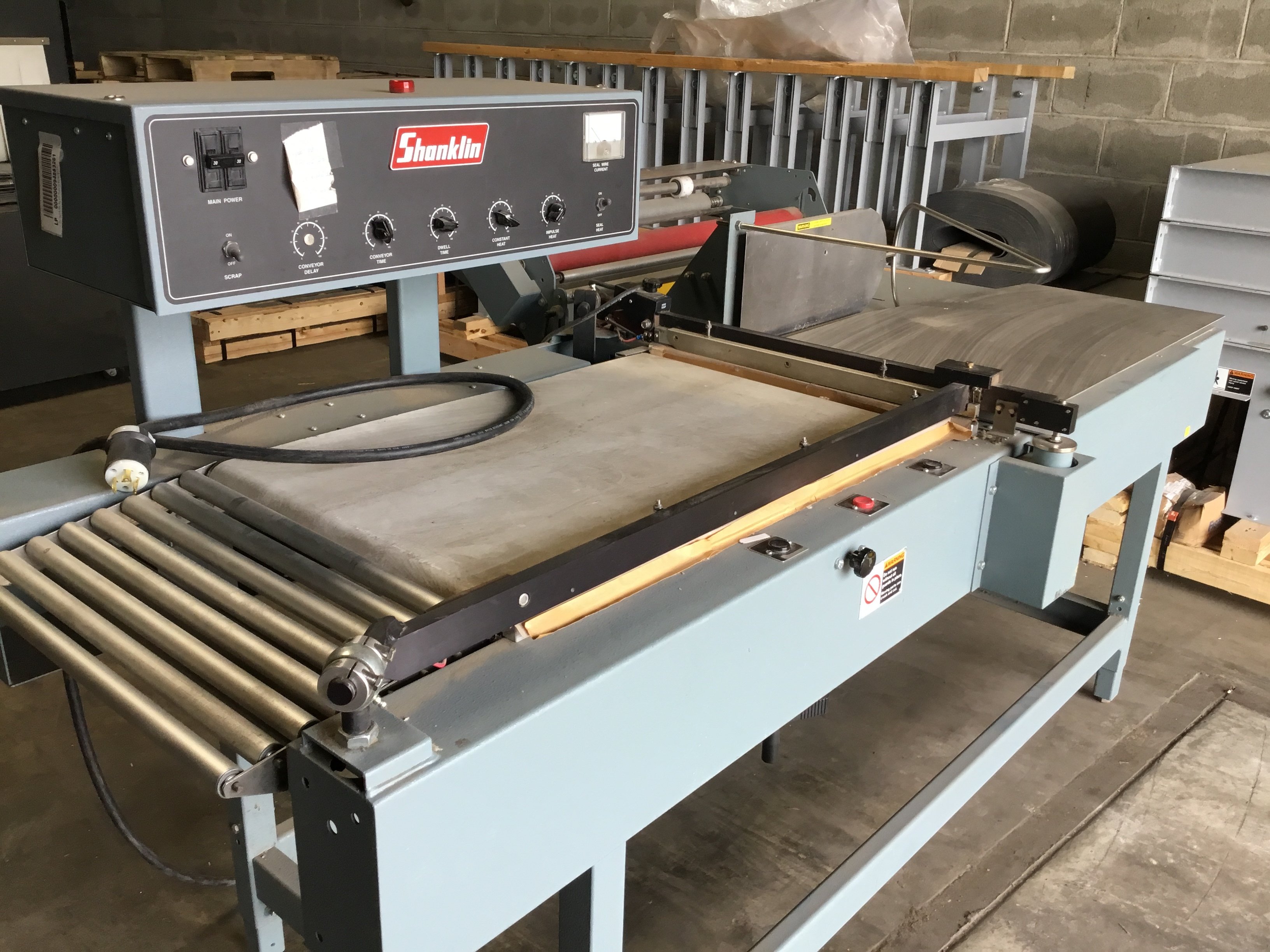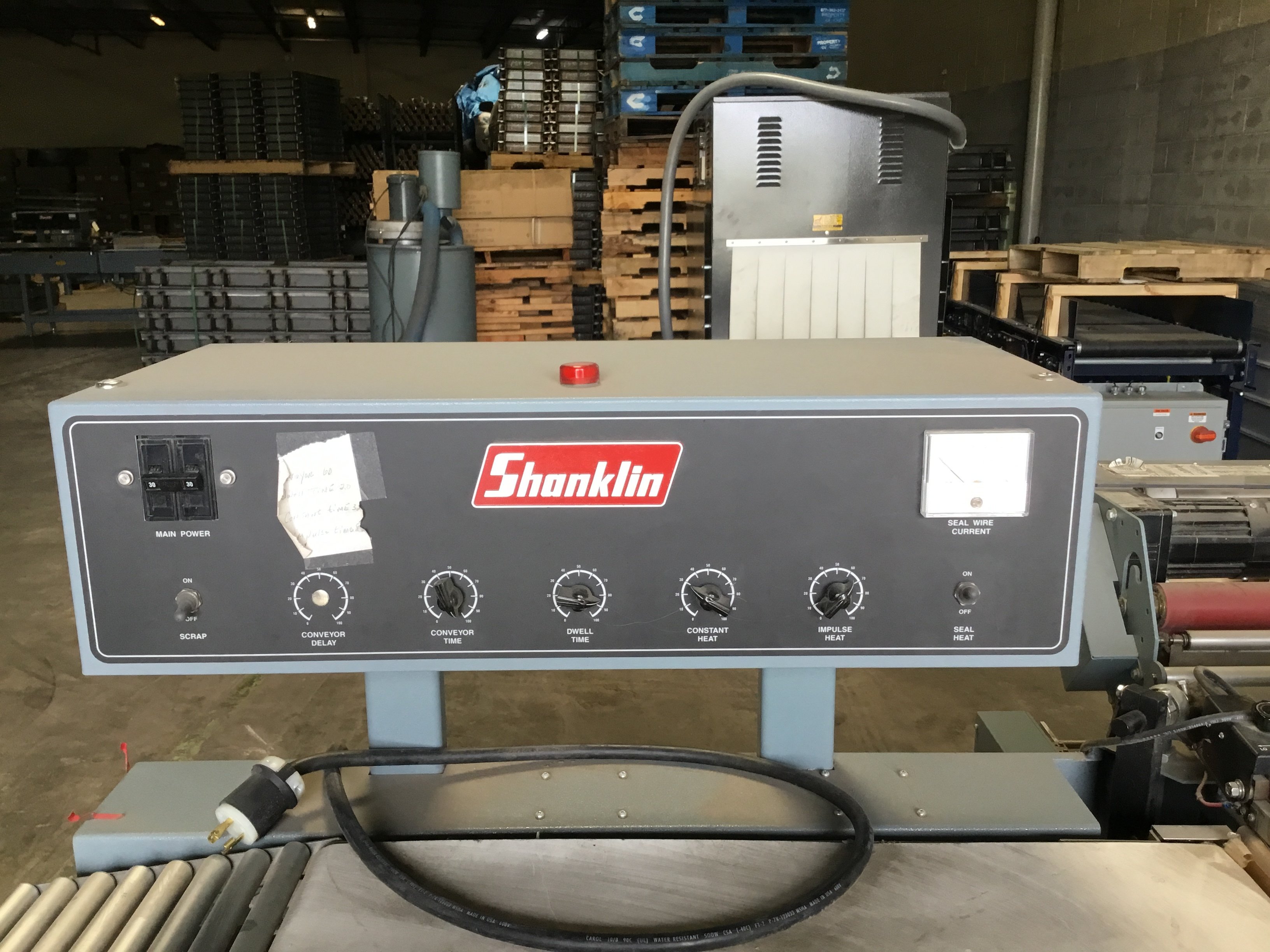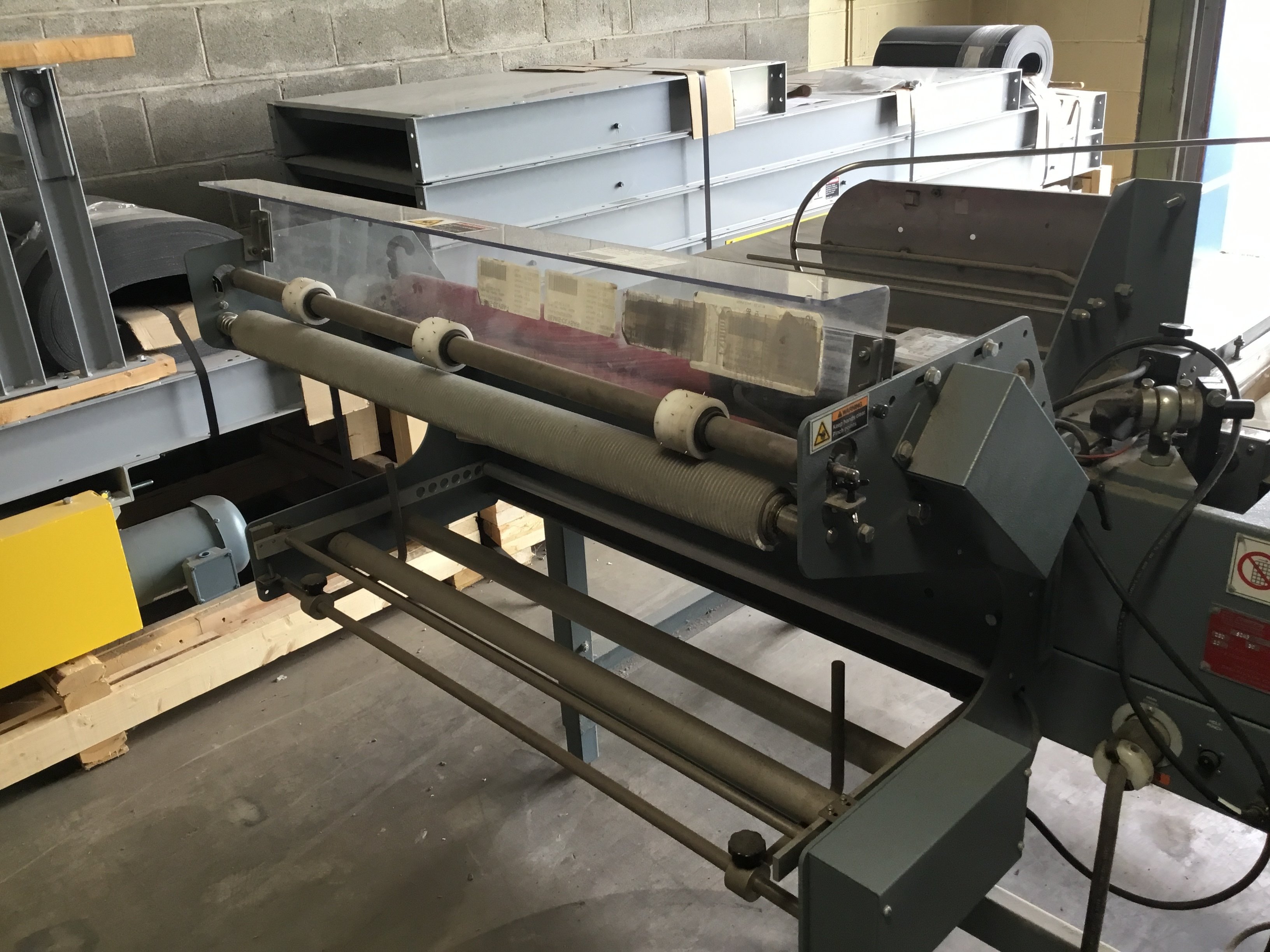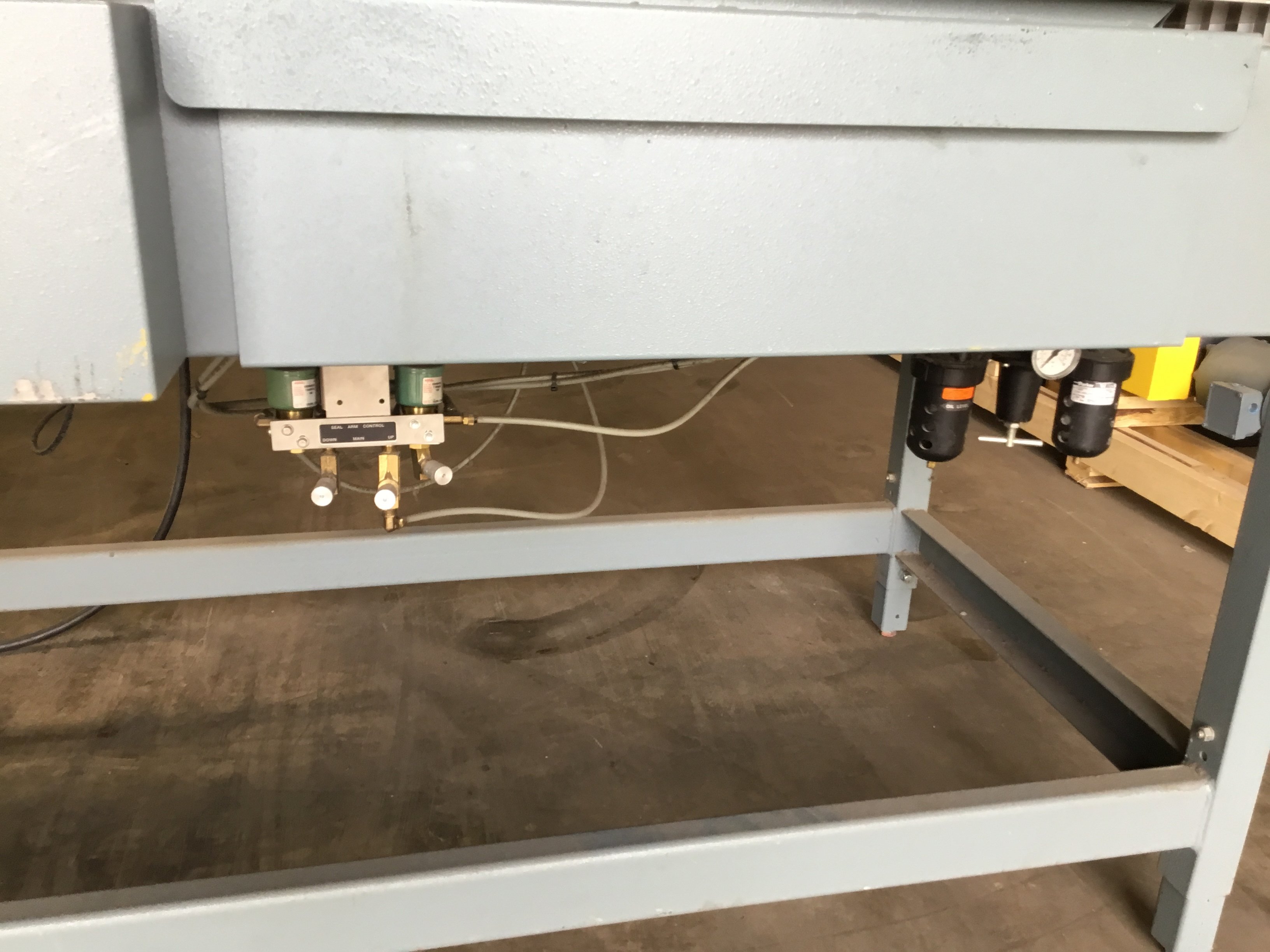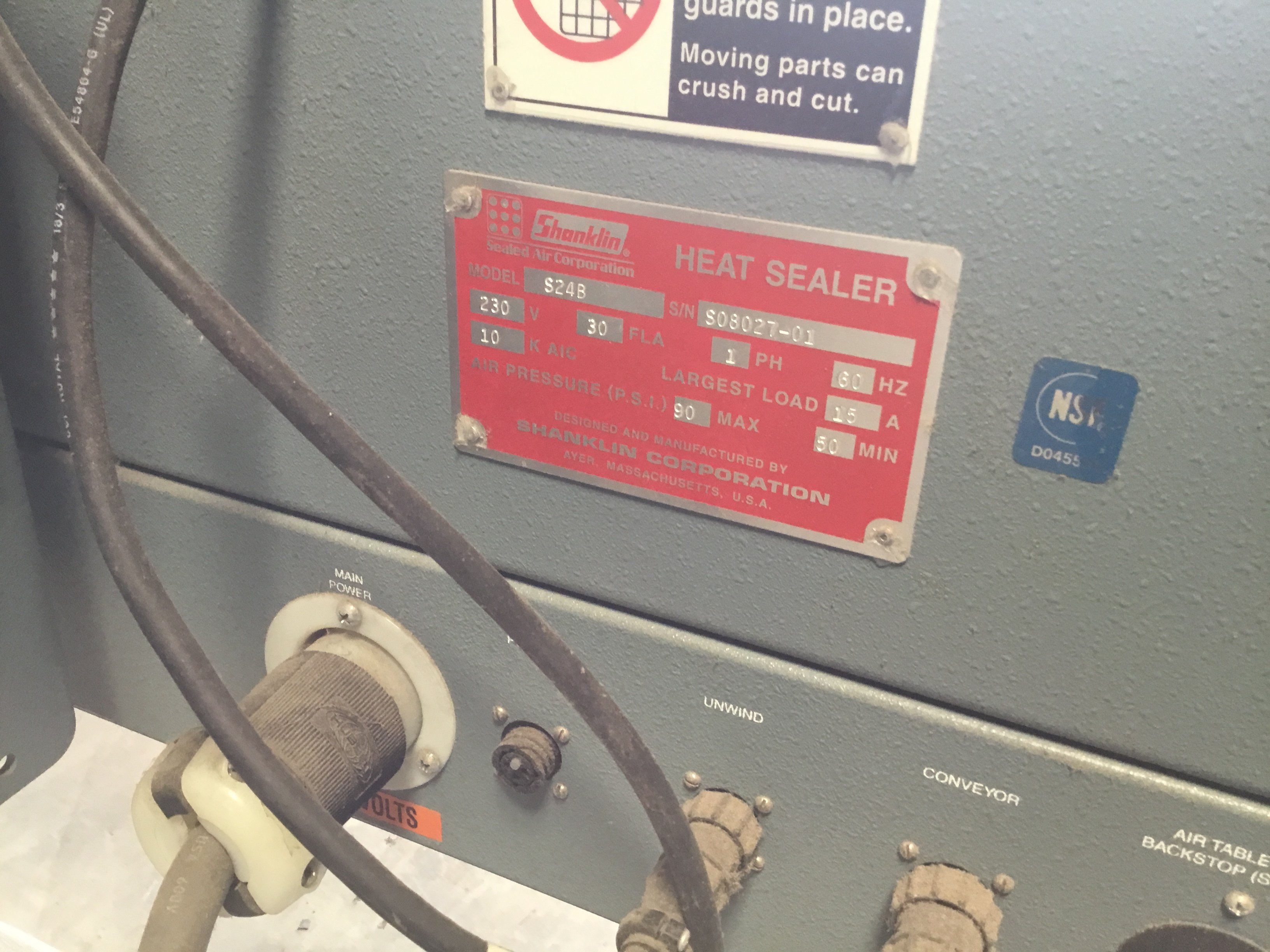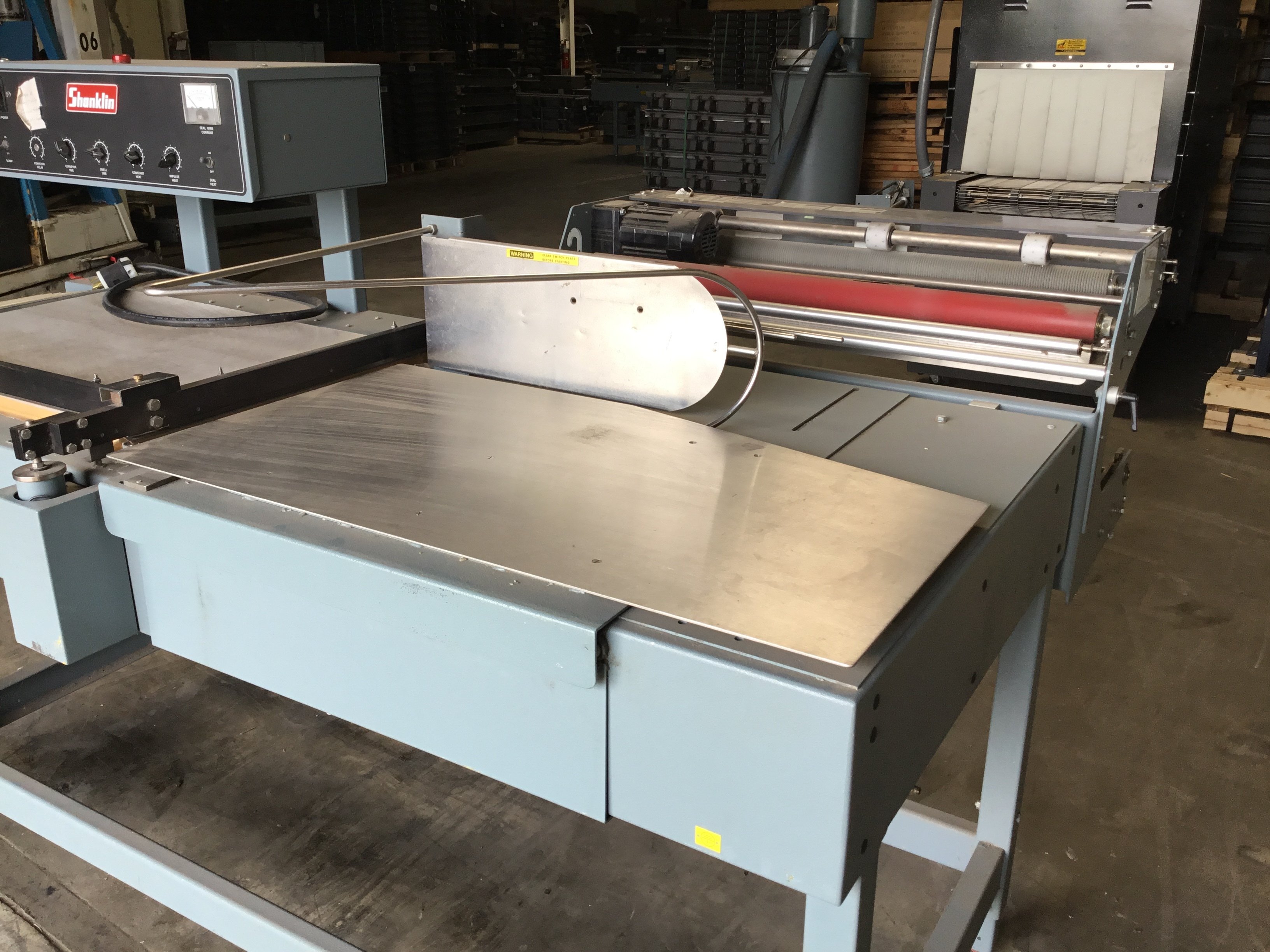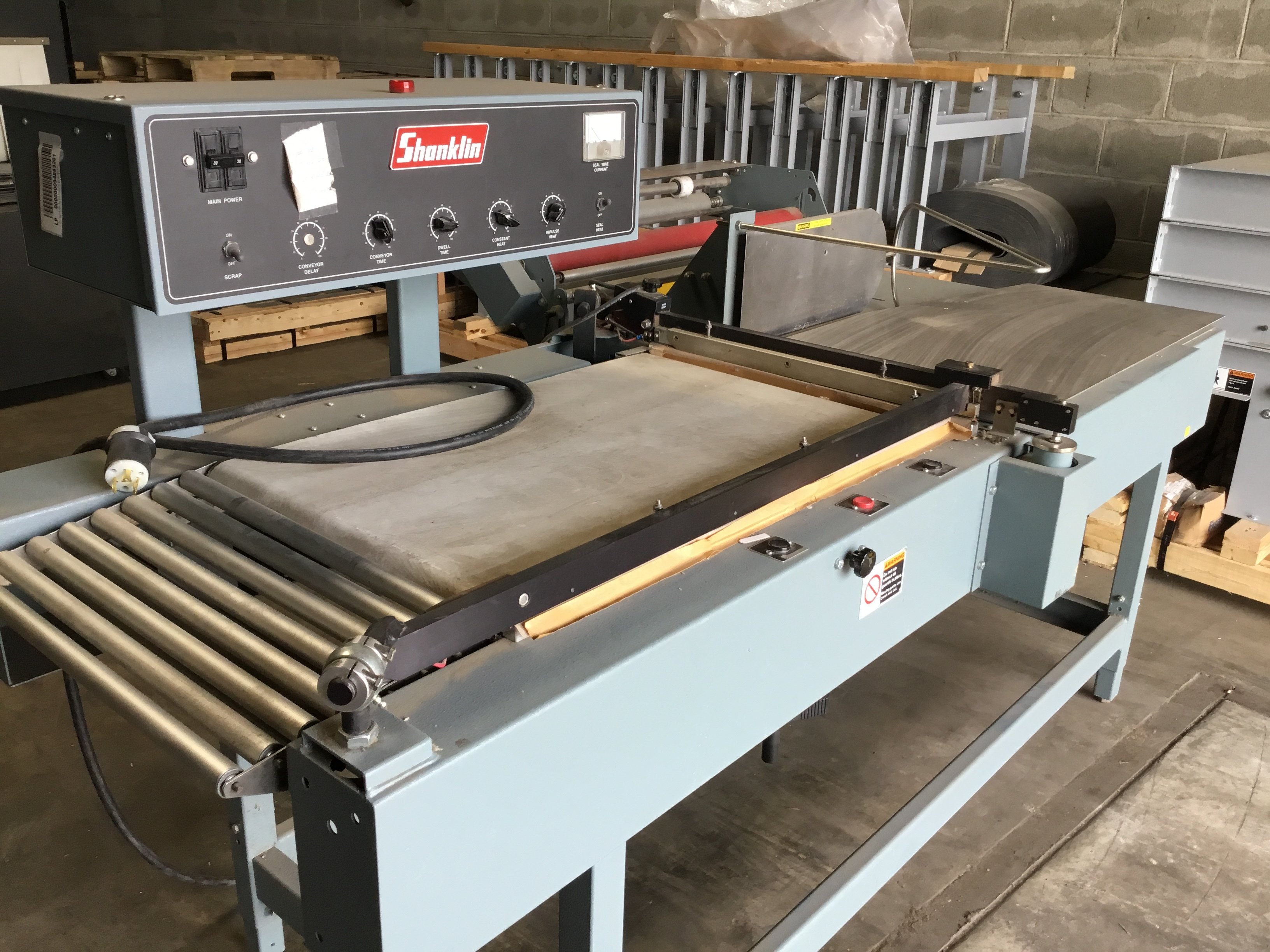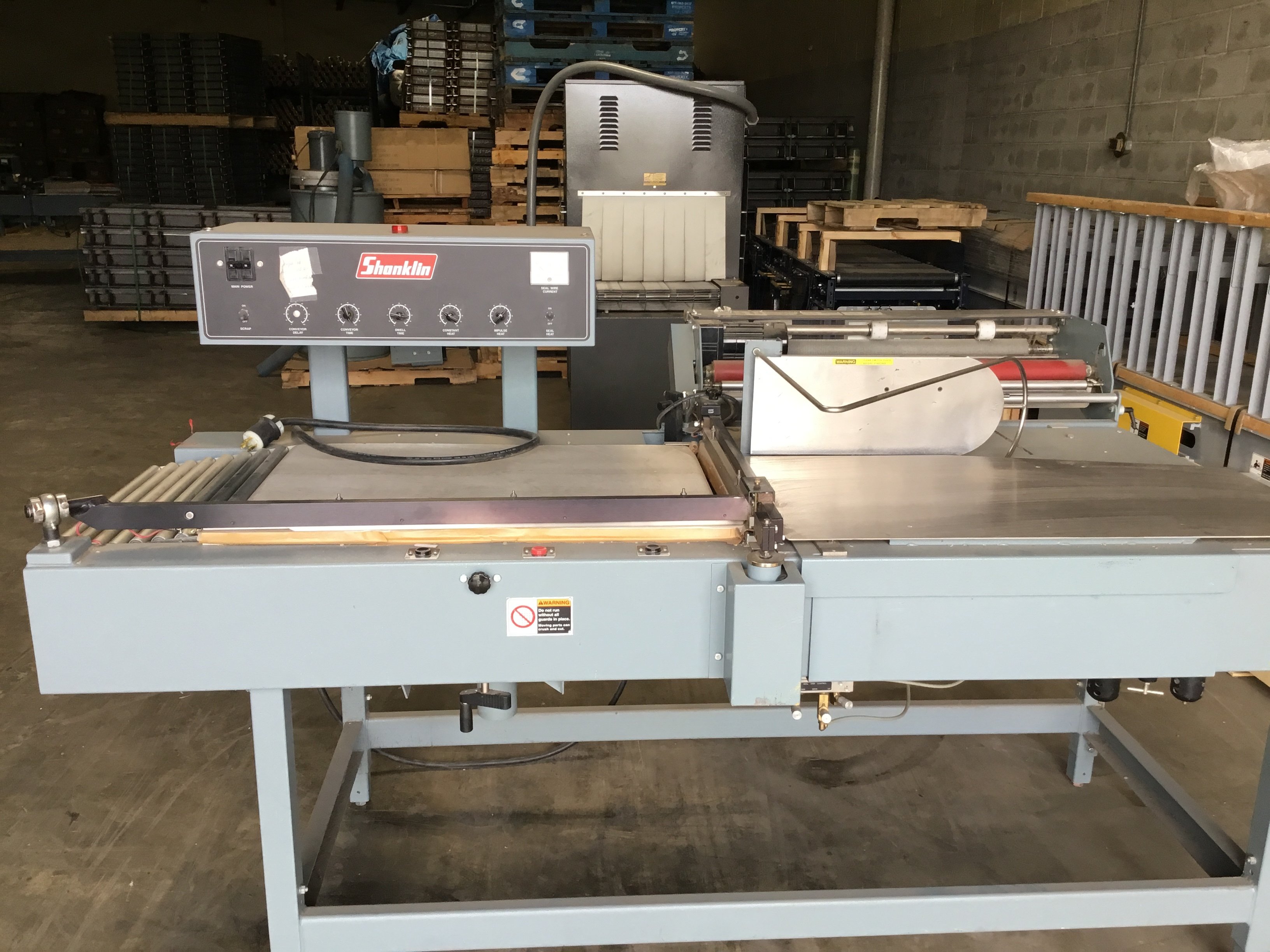 The Shanklin Model S24B/S24BL L-Frame Sealer is high production semi-automatic wrapping machine. Features of the machine include a 3-point sealing arm suspension with air-magnetic latching, fool-proof arm safety, a precisely controlled heat sealing cycle and a timer-controlled discharge conveyor. Electrical relays are mounted on a U.L. listed panel located behind the easy-to-reach control panel which provides accurate heat for consistent seal. For operator convenience, the unit is equipped with telescoping legs.
Higher production speeds are achieved with the Model S24B/S24BL because it includes several unique features normally found only on our fully automatic L-Sealers; namely, the power film unwind and the film inverting head. The power film unwind permits a free feeding of the film, thus increasing operator efficiency. In addition, better seals (fewer rewraps) are obtained because the film in the seal area is always loose.
Shanklin Model S24B/S24BL Specifications Model S24B/S24BL
Special Features
• Power Film Unwind
• Film Inverting Head
• Brush Backed Pin Perforator
• One Piece Hot Knife
Sealer Size 15" Wide x 33" Long (20" Wide and 40" Long Available)
Machine Height Adjustable from 31" to 43"
Floor Space 4 1/2" X 7"
Package Speeds 20 to 30 Packages/Min.
Power 220V, 20 Amps, 1 Phase (U.L. Listed Control Panel)
Compressed Air 0.5 C.F.M. at 50 P.S.I
Mechanical Adjustments
• Discharge Conveyor Height
• Packing Table and Inverting Head Depth
• Package Guide Position
• Film Roll Guides
• Machine Height
Electrical Controls
• "Seal" and "Open" Switches
• Dwell Timer
• Conveyor Timer
• Power Unwind Reversing Switch
Pneumatic Controls
• Flow Control Valves on Sealing Arm
• Air Filter
• Regulator
• Lubricator
• Gauge
Safety Features
• Automatic Force Sensor and switches on Seal Jaw provide redundant safety benefits in the event resistance were encountered during closing and prior to locking
Accessories
• Adjustable Depth Inverting Head
• Adjustable Height Inverting Head
• Teflon Coated Inverting Head
• Special Parts for 18" or 20" Width Capability Available
• Scrap Removal System (Vacuum or Winder)
• Static Eliminator
• Film Centerfolder
• Casters