Eastey ERX-15 Automatic Case Erector
Eastey ERX-15 Automatic Case Erector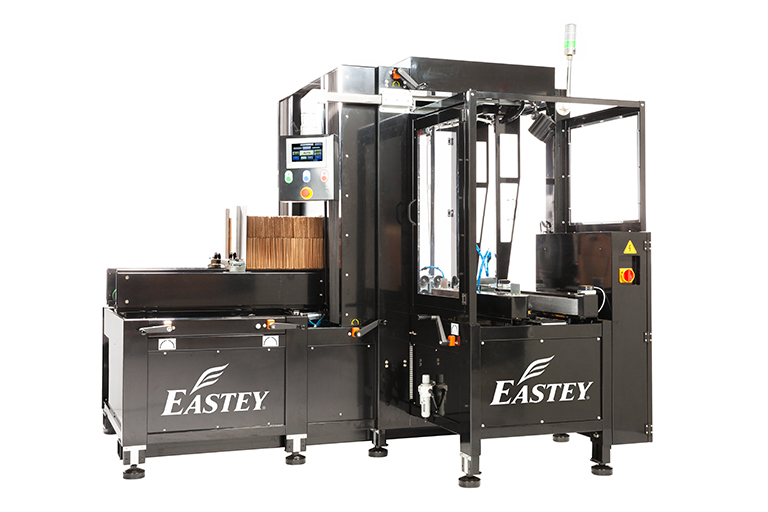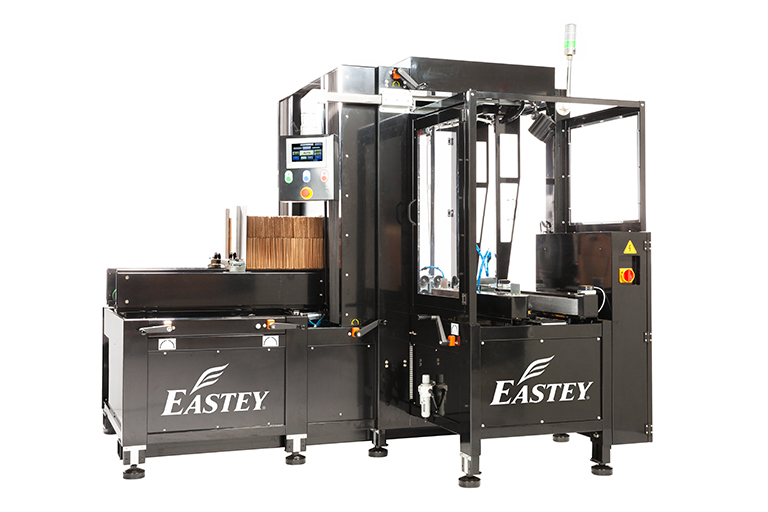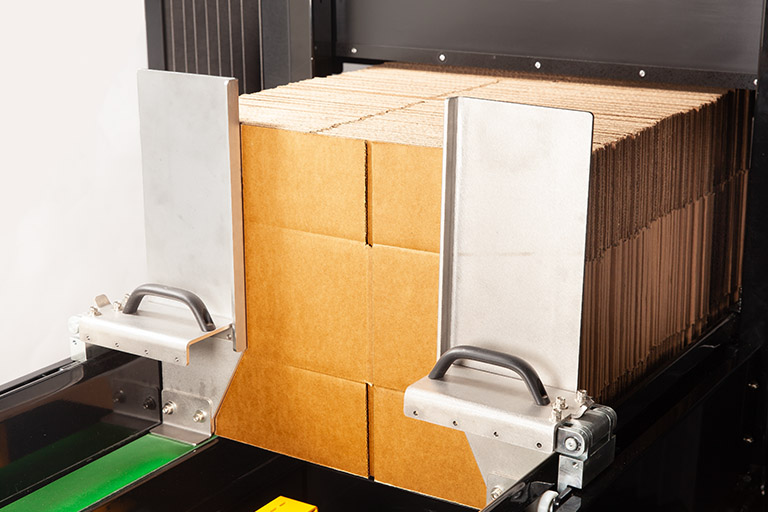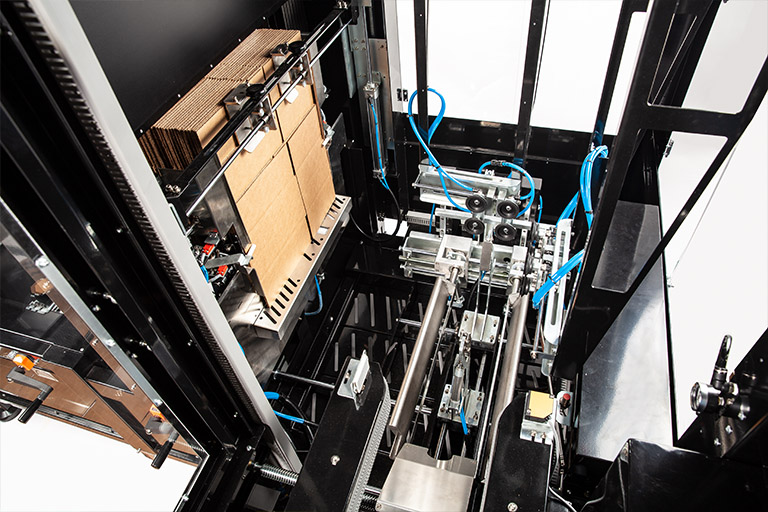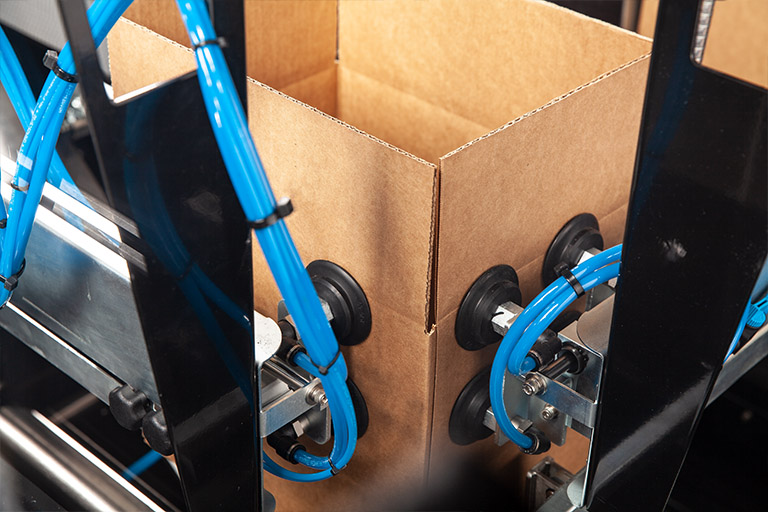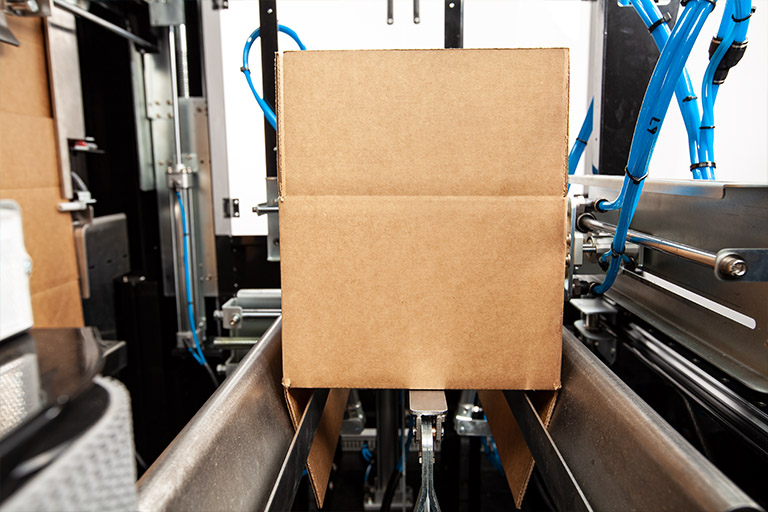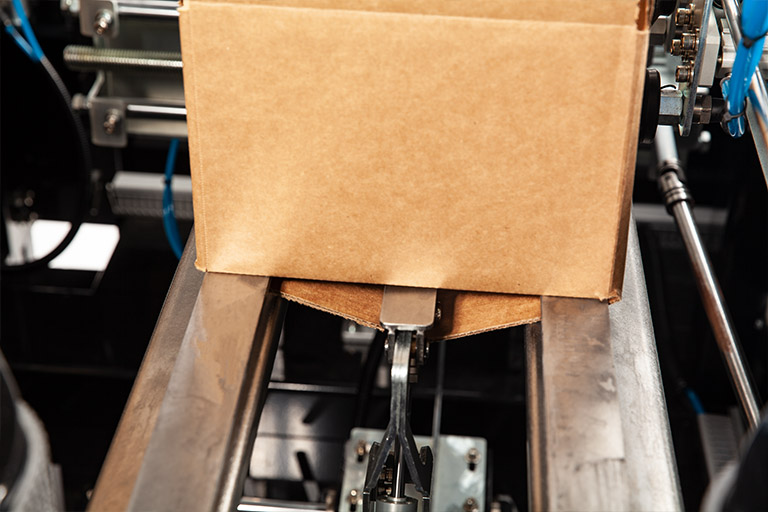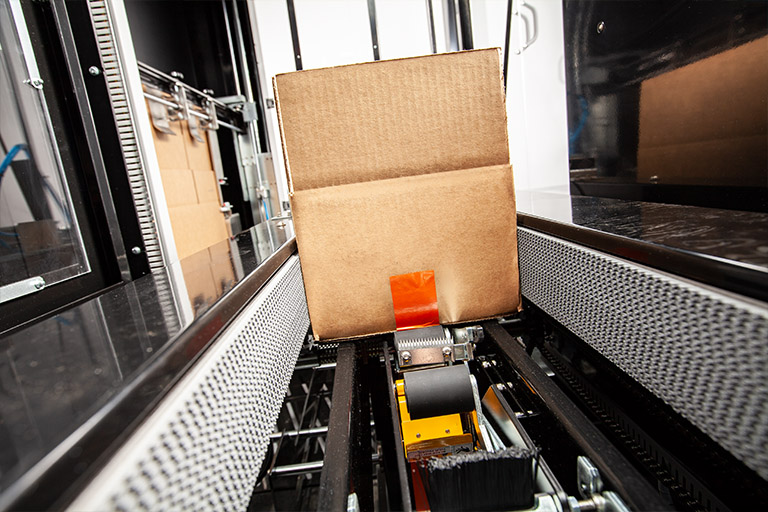 ERX-15 Automatic Case Erector
The ERX-15 Case Erector from Eastey is designed to automatically erect and seal the bottom of your cases at production rates up to 15 cases per minute. The ERX 15 is designed to keep production and maintenance efforts at a minimum while providing fast, efficient case erecting, making the ERX-15 an ideal alternative to manual case forming.
The ERX-15 Case Erector enables a single operator to form, seal, and pack corrugate cases. Operation is simple: load up to 200 cases in the case magazine hopper and set your operation to run or jog mode. Separators release the leading blank case where a series of eight vacuum suction cups hold the case in a properly formed square position. After a set of stationary flap folding bars fold both minor and major bottom flaps, the case is then transitioned and the bottom is sealed with Eastey's proven EX tape head.
The versatile design of the ERX-15 allows operators the flexibility of making adjustments on the fly without tools and easy-to-use hand tighten knobs and cranks. Need to switch case sizes? No problem, case changeover is completed in minutes for a wide range of cases as large as 19.5" in length, 19.5" in height, and 15.5" in width.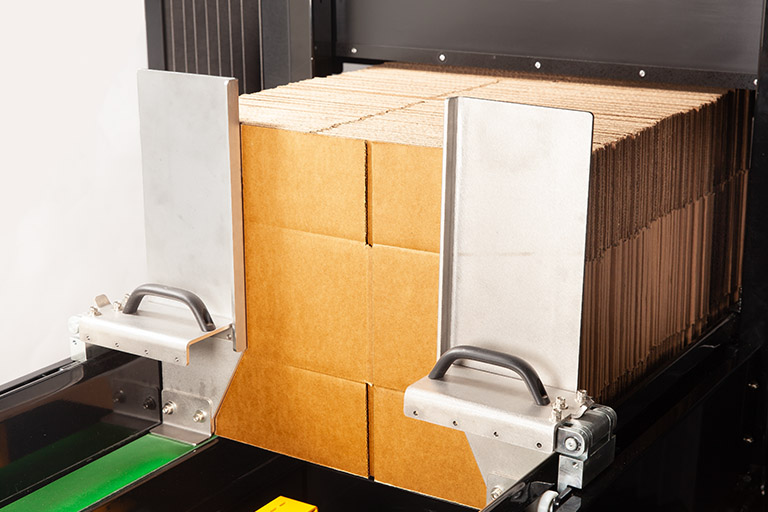 Large capacity blank magazine hopper holds up to 200 RSC cases. Replenish cases while machine is in operation.
The case drop down area releases only the leading case in preparation to transition from flat to open.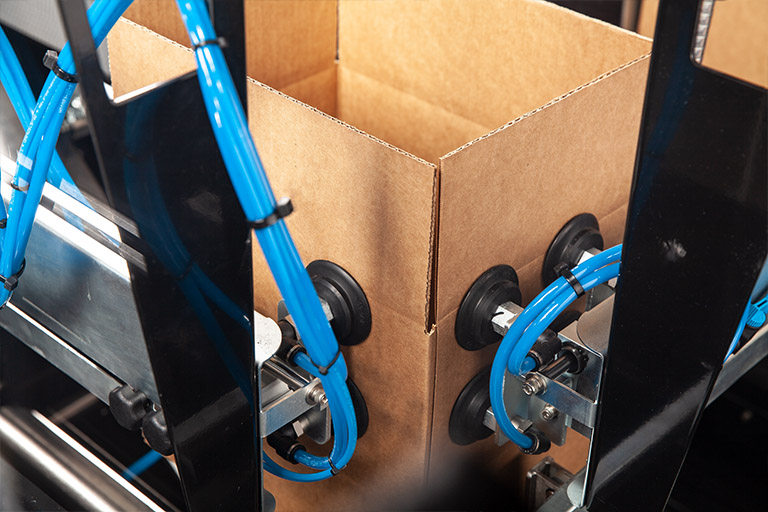 A series of eight double vacuum suction cups open the leading panels of the RSC to a precise square position and hold the case securely.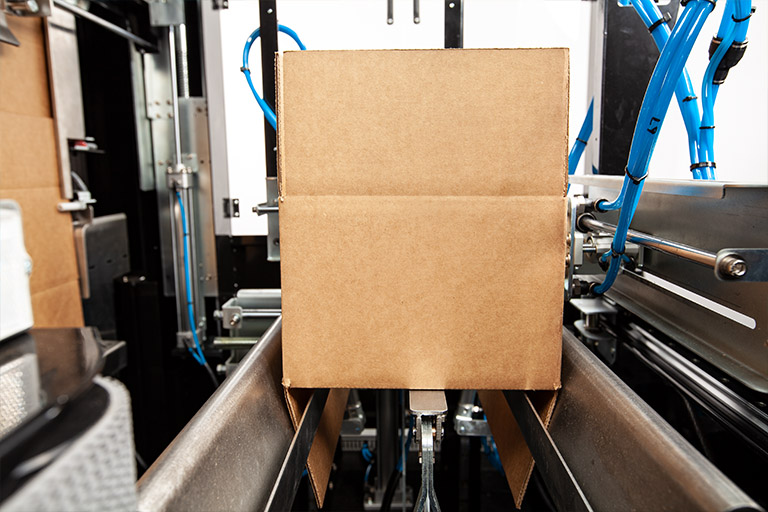 A set of flap folding bars fold the bottom minor flaps.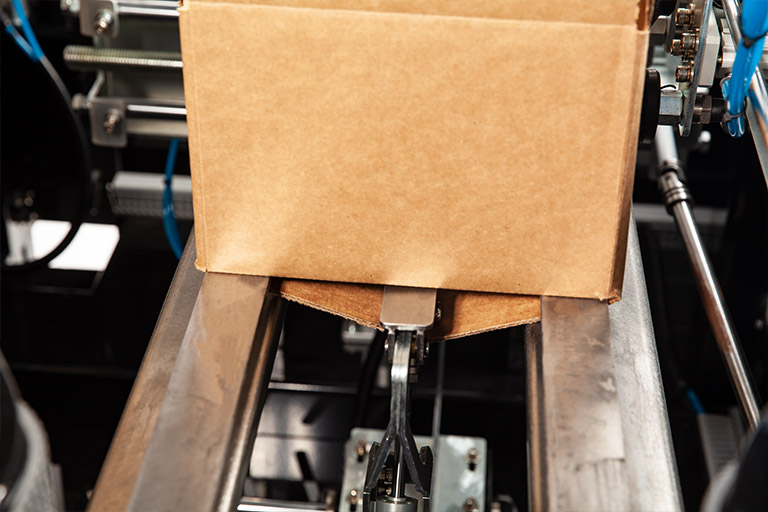 The bottom major flaps are folded to lock the case in the square or rectangle position.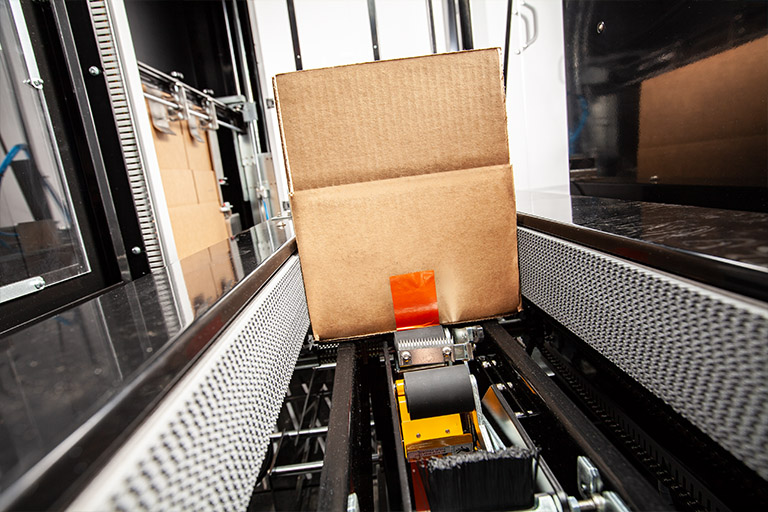 A pusher bar guides the case toward industrial strength side belts and the proven reliable EX tape head ensures a quality center seal.
Touchscreen human interface control panel
Powered case magazine hopper holds up to 200 cases
Square case erecting and transition area
Quick and easy changeover requires no tools – 5 easy steps
Low tape and low case alarm light
E-Stop and interlock guarding for safety
Heavy duty steel construction
Optional 3" tape head available
Minimum Box Size – 7? (Length) 5? (Width) 5? (Depth)
Maximum Box Size – 19.5? (Length) 15.5? (Width) 19.5? (Depth)
Speed – Up to 15 cases a minute
Case Types – RSC RH
Flute Types – B-flutes 3mm
Wall Types – Single
Case Sealing – 2" wide pressure sensitive tape, optional 3" wide
Case Hopper Capacity – 150-200 cases (200 cases w/ B-flutes)
Machine Dimensions – 94.3"(L) 82"(W) 82.8"(H)
Electrical Requirements – 110V, 50/60HZ, 1-PH
Air Requirements – 80 PSI @ 12 CFM