Clysar LEGF
Clysar LEGF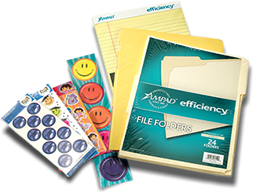 Shrink Packaging Films to Avoid the Crush
Handle with care! Paper and other thin, flexible products need a special shrink wrap to look their best. From printed pamphlets to air filters to long rolls of paper, Clysar has the perfect answer: LE Gold. This sparkling clear film has the industry's lowest shrink force. And thanks to strong seals and excellent all-around shrink, this polyolefin shrink film can eliminate extra chipboard or other packaging elements to lower packaging cost and improve sustainability.
SEE OUR FILMS FOR WRAPPING THIN OR FLEXIBLE PRODUCTS:
LE Gold is a thin, lightweight, heat-shrinkable polyolefin film that delivers gentle, balanced shrink at low temperatures, for exceptionally clear, beautifully wrapped packages. Yet it won't deform, bend or collapse thin, flimsy or delicate products. LE Gold is also a great choice for PVC replacement.
Thin LTCL Low Shrink Force Film features gentle, balanced shrink for beautifully wrapped packages without bending or distortion. This ultra-thin polyolefin film is a great sustainable alternative for wrapping lightweight, fragile products at the Lowest Total Cost.